Whimsical Wonderland Wedding




-

September 2015
This wedding was simply amazing - high tea, stone-baked pizza, hand-made burgers, a VW ice-cream cart, face painting, hanging floral picture frames, a live band, and fireworks. It was a huge thrill for me to craft bespoke wedding flowers for such a beautiful and unique day.
"Adele from Tin Can Floral did our flowers and wow! That woman knows how to dress a place! She's very passionate about what she does and she's great at it."
"The...marquee was styled to perfection and the prettiest blooms were created by Tin Can Floral."
Wedding Venues & Services magazine
- Spring 2015
Italian inspired garden bar
Lemon and white wedding flowers
Italian inpired wedding
Fresh lemon and flower table centre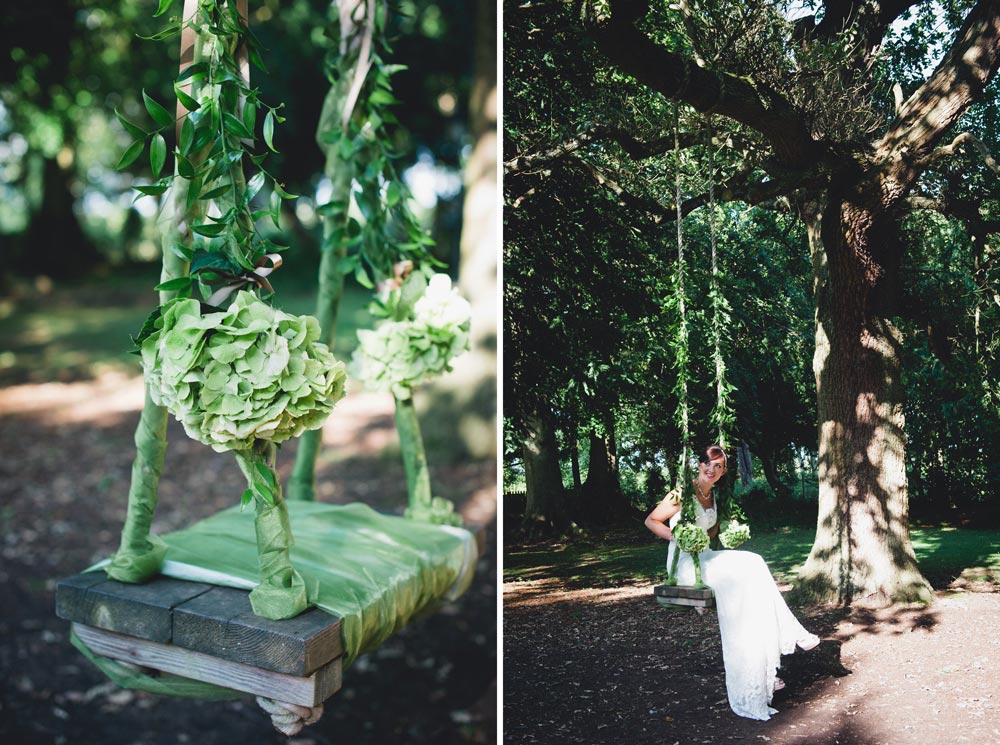 Dressed garden swing by Tin Can Floral
The Olives and Lemons, Italian-inspired wedding shoot at Berwick Lodge enabled me to indulge my passion of working with fresh flowers and beautiful fruits. The shoot, planned by Host Event Management, pulled together some of the best wedding suppliers in the South West and the images are testament to that.
It was a true delight when our work was chosen to be showcased as inspiration in the Spring issue of the Wedding Venues and Services magazine.
The Wedding Community Blog

- March 2015
Walton Castle offers a truly unique wedding location, and the steps to the main part of the Castle are a floral stylist's dream! Working with Elizabeth Weddings and her carefully selected team was an exciting opportunity and I was thrilled when our gorgeous fairytale shoot was picked up by The Wedding Community Blog...
"Tin Can Floral created the lovely floral arrangements which tied in beautifully with the surroundings. The ivy shrouded entrance was enhanced with hydrangea, foliage and white hurricane lanterns, which really emphasised the stunning venue."
West Weddings Magazine

- Autumn 2014
Being invited to work with West Weddings magazine was a real privilege. I was recommended by their stylist (The Little Wedding Helper), and I was truly thrilled to work with such a great team. I was given free reign to interpret the brief and immediately decided to introduce fruit to the Raspberry Pink colour palette; wanting to introduce texture and depth of colour using passion fruits, red grapes & fresh figs - some of which I cut in half to maximise the effect.
"Adele Brown from Tin Can Floral brought our shoot to life...Adele specialises in wedding and special event arrangements, which are lovingly created and full of vintage-inspired charm...